With cybersecurity attacks on the rise, higher education institutions are increasingly vulnerable to ransomware and other malicious attacks. It can be challenging for these institutions to protect their educators and students when they're consistently faced with a lack of resources and expertise in the area. IT departments, for example, weren't expected to have the bandwidth of a full-fledged cybersecurity portfolio before COVID-19, which is now necessary in today's digitally-focused environments. Nutanix has identified four key priorities of the education industry to better understand its needs.
Transforming Academics: The common mission for  educational institutions is to transform academics to create the leaders of the future.
Securing Students and Data: Ensuring that young learners and their data is protected.
Improving Student Services: Continuously increasing experiential learning to maximize student engagement in the classroom.
Modernizing IT: Improving technology resources to provide safe and efficient online education.
Educational institutions have begun working on these priorities because data breaches, denial of service, spoofing or phishing and other threats have grown progressively more prominent since the transition to remote learning. Securing students and their data has become the most important concern. To address these concerns Nutanix recommends three cybersecurity practices relevant for on-prem and public clouds that organizations can use to improve security posture.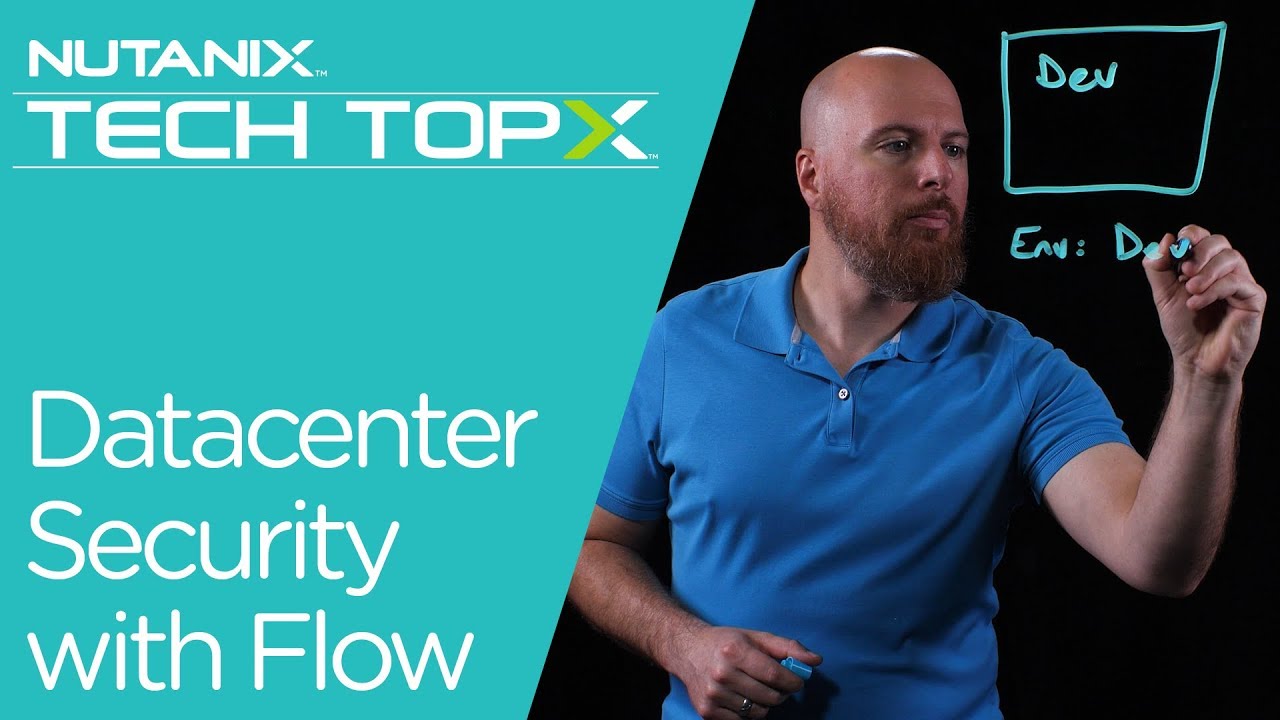 Cybersecurity Best Practices
Endpoint Protection Systems: Leveraging microsegmentation, virtualization strategies, application whitelisting, or network access control assist to defend students who are the new endpoints of universities.
Identity and Access Management

: Implementing multi-factor authentication for remote access and authorization, which will provide access governance support to an institution's infrastructure.

Data Protection

: Implementing advanced data loss prevention and mapping of data flows help prevent the vulnerability of the data itself.
Solutions
Set a foundation with Nutanix® AOS™ and Prism™:
Native virtualization and data-at-rest encryption
Role-based access controls (RBAC), Identity and Access Management (IAM), and including multi-factor authentication
Self-healing security configuration
Consider the endpoints with Nutanix® Flow™:
Network segmentation and application microsegmentation
Integrated partner solutions for deep packet inspection and threat intelligence
Policy and event logging for Security Information and Event Management (SIEM) integration
Provide Data Protection with Nutanix® Files™ and Objects™:
File type blocking policies and activity anomaly detection from file insights
Internet Content Adaptation Protocol (ICAP) support for antivirus software
S3 compatible Write Once, Read Many (WORM) storage for critical data and backups
Understanding the Anatomy of Ransomware and How Nutanix Protects Higher Education Institutions
Though there are hundreds of variations of Ransomware, they typically follow a similar kill chain process. An initialization vector is able to deploy, for example, a Trojan in your environment. These can exfiltrate data, perform key logging, capture browsing activity, save cookies, and use this information to perform AD reconnaissance. This ultimately leads to an understanding of the vulnerability among admin level accounts. Without the proper safeguards in place your environment can be compromised and ransomware can be executed. Restricting the capacity for an infection to spread will significantly reduce its impact on your environment.
With an ever-growing adoption of multicloud and hybrid cloud infrastructures, creating that security perimeter may seem impossible. A perimeter allows us to understand how to apply security to our private datacenters. However, applications have expanded past the constraints of the private data sensor. As the traditional methods of protecting applications through perimeters are becoming increasingly undefinable, policy makes way for a new approach to achieving security. To achieve policy-based security with a secure platform, Nutanix believes vendors should provide out-of-the-box, hardened products with self-healing capabilities to avoid risks and compromises.
The concept of invisible security is how Nutanix provides simplicity to addressing security in datacenters, which allows institutions to be more proactive in stopping surrounding threats. First, applying deployment configuration management and security tools is made easy by supplying the means to deescalate misconfigurations. Then, security must be ubiquitous across an entire technology for the end user to benefit from an intrinsically secure architecture without further need for adjustments. Lastly, to be truly invisible in hybrid cloud systems and modern datacenters, a Nutanix platform can autonomously self-heal. Nutanix takes the gravity of security for their customers a step further by exercising a tiered security strategy.
Nutanix's 3-tiered Offering for Security
Nutanix can help mitigate some of the impacts of ransomware and other advanced cybersecurity attacks. At Nutanix our Security Development Lifecycle (SecDL) provides for an intrinsically hardened product, derived from a set of Security controls that span many processes and certifications including several controls under NIST SP frameworks. It also includes RBAC and IAM to support technologies for multi-factor authentication. This allows users to microsegment their virtual infrastructure to stop attacks from spreading.
Nutanix helps the user implement a 3-tier security strategy—Prevent, Detect, and Recover. Today, the complexity of cybersecurity attacks grows rapidly and Nutanix understands that higher education establishments need the simplest solution that directly address these situations. Some universities such as Texas A&M, Arizona State University, and Purdue University rely on Nutanix infrastructure software to provide student and educational-based services with a security framework enabled.. Nutanix's 3-tier cybersecurity offering helps the customer to enable these solutions.
Prepare for prevention from the start:
Prism RBAC with IAM integrations
Flow for network microsegmentation to reduce the scope of which infections can spread throughout your environment
Lifecycle Manager for '1-click' to simplify the process of updates and patches
Objects WORM Policy to support data protection policies when on Nutanix platforms
Help detect types of malicious activity:
Flow service insertion to add layer 7 inspection and thread detection
Prism Ops and X-Play for anomaly detection and automation
Policy hit and event log exports
File analytics and anomaly detection to help prevent the execution of ransomware
Achieve simple data recovery with:
Hyperconverged infrastructure (HCI) with native data protection and replication policy capabilities
Recovery planning, automation and testing with Leap
Integrated backup with Nutanix Mine
To help our customers feel confident in the compliance and security controls of our solutions,  Nutanix has been tested and certified against industry standards such as FIPS 140-2 for Encryption and Common Criteria.
Visit our site to learn more about Nutanix's efforts for enhancing their features to manage evolving cybersecurity threats in the education industry.
© 2021 Nutanix, Inc.  All rights reserved. Nutanix, the Nutanix logo and all Nutanix product, feature and service names mentioned herein are registered trademarks or trademarks of Nutanix, Inc. in the United States and other countries. Other brand names mentioned herein are for identification purposes only and may be the trademarks of their respective holder(s). This post may contain links to external websites that are not part of Nutanix.com. Nutanix does not control these sites and disclaims all responsibility for the content or accuracy of any external site. Our decision to link to an external site should not be considered an endorsement of any content on such a site. This post may contain express and implied forward-looking statements, which are not historical facts and are instead based on our current expectations, estimates and beliefs. The accuracy of such statements involves risks and uncertainties and depends upon future events, including those that may be beyond our control, and actual results may differ materially and adversely from those anticipated or implied by such statements. Any forward-looking statements included herein speak only as of the date hereof and, except as required by law, we assume no obligation to update or otherwise revise any of such forward-looking statements to reflect subsequent events or circumstances.