This September and October we celebrated Hispanic Heritage Month at Nutanix to honor the rich histories and contributions of people with roots in Mexico, Spain, the Caribbean, Central America, and South America. Our global team of employees (we call ourselves "Nutants") celebrated Hispanic Heritage Month together with special programming and events to foster appreciation and connection around the richness of LatinX heritage.
Even though Hispanic Heritage Month has concluded, I wanted to share the highlights of how we honored the cultural celebration at Nutanix in partnership with our employee-led LatinX LIFE group.
A Taste of LatinX Cuisine
To kick off our celebrations at Nutanix, Chef Luis Ferando Nava joined us live from Puebla, Mexico. Together we learned about two popular dishes in Latin American cuisine: Ceviche and Arepas. Finally, we watched an interactive, step-by-step cooking lesson on how to prepare each delicious dish.
Some of our Nutants also shared recipes and photos of some of their favorite dishes like Arroz Con Gandules, Enchiladas de Mole Poblano, and Chiles en Nogada. 
Bilingual Book Reading
We have many parents here at Nutanix with little ones at home. To help engage our extended family of Nutants, we hosted a read-a-long in English and Spanish centered around Pancho Rabbit and the Coyote: A Migrant's Tale, an award-winning book by Duncan Tonatiuh. Omar Muñoz from our LatinX LIFE group and our Talent Acquisition team led the reading and discussion with the help of his beautiful family. 
Mariachi Morning Serenade
Mariachi is a genre of Mexican music dating back to the 18th century. A typical mariachi group consists of as many as eight violins, two trumpets, at least one guitar, including a high-pitched vihuela, and an acoustic bass guitar called a guitarrón. All players take turns singing lead and doing backup vocals. To help our team connect from afar and experience mariachi for themselves, we hosted a special mariachi performance via Zoom. Thanks to Mariachis CDMX, who joined us live from Mexico City, for a morning of music to lift our spirits and inspire us.
LatinX Employee Spotlight
We also featured the stories of some of our LatinX Nutants on our internal intranet and external social media channels. You can read our Q&A with Ariel Obando. Ariel is an Inside Systems Engineer at Nutanix and a proud member of our LatinX group. In his interview he opened up about immigrating to the US from Ecuador, growing up in Queens, New York, fatherhood, and his journey to a career in tech. 
Giving Back to the Community
Beyond celebrating at Nutanix, we also aimed to share our heart by giving back and getting involved with the larger LatinX community.
We were honored to partner with San Jose State University's Latino Business Student Association for a special Resume Review workshop for students. Five of our Nutants volunteered their time to share their expertise with students, discussing what Nutanix does, sharing information about internship opportunities, and what #LifeAtNutanix is like. After our short presentation, we divided into small breakout groups where students received personalized feedback on their resumes and asked questions. Finally, the full group came back together to end the workshop with Q&A.
Thank you to the students that we met for participating, and to our team of Nutanix volunteers: Daisy Hurtado, Vanessa Camozzi, Juancarlos Arostegui, Rachel Benns, and Raul Robles.
We also had the honor to participate again in the Hispanic Foundation's Ball. This annual event raises awareness about the issues affecting the LatinX community and provides funding to support the Hispanic Foundation's efforts to improve the quality of life for LatinX people in Silicon Valley. For the first time in 31 years the event was held virtually, like so many other events, due to COVID-19. But that did not stop it from bringing people together to honor the success of the LatinX community in Silicon Valley. The proceeds from this event will benefit free STEM programs and services for LatinX families and children.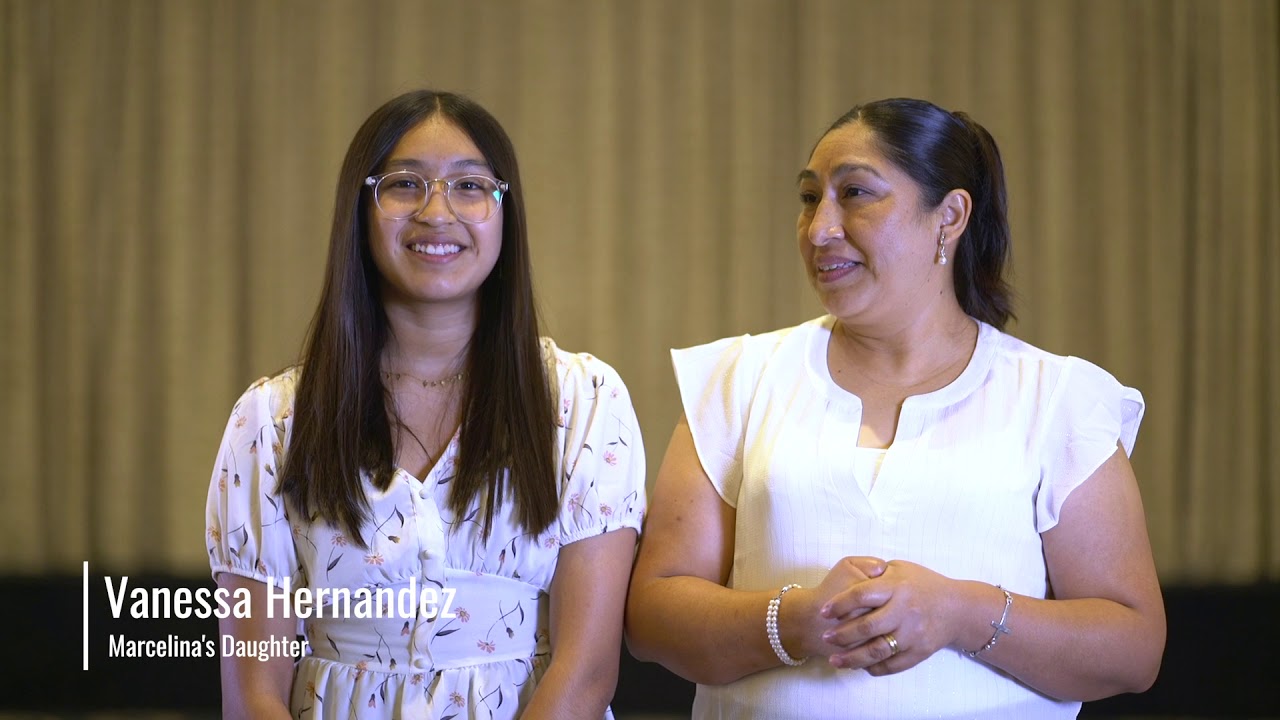 Día de los Muertos
On the heels of Hispanic Heritage Month, many of our Nutants also celebrated Día de los Muertos (Day of the Dead). A holiday celebrated in Mexico and elsewhere associated with the Catholic celebrations of All Saints' Day and All Souls' Day. This holiday involves family and friends gathering to pray and remember loved ones who have died. It is commonly portrayed as a day of celebration rather than mourning. During this event it is common to set up ofrendas (altars) and include pictures of loved ones along with food and items they are remembered by. 
Our LatinX employees celebrated across the world with loved ones and shared photos of their ofrendas in our LatinX Slack channel community.
I hope you enjoyed reading out our LatinX celebrations at Nutanix. We'd love to hear how you celebrated too--please feel free to share in the comments.
To learn more about Nutanix and our diversity and inclusion efforts, visit us online here.
© 2020 Nutanix, Inc. All rights reserved. Nutanix, the Nutanix logo and all Nutanix product and service names mentioned herein are registered trademarks or trademarks of Nutanix, Inc. in the United States and other countries. All other brand names mentioned herein are for identification purposes only and may be the trademarks of their respective holder(s). This post may contain express and implied forward-looking statements, which are not historical facts and are instead based on our current expectations, estimates and beliefs. The accuracy of such statements involves risks and uncertainties and depends upon future events, including those that may be beyond our control, and actual results may differ materially and adversely from those anticipated or implied by such statements. Any forward-looking statements included herein speak only as of the date hereof and, except as required by law, we assume no obligation to update or otherwise revise any of such forward-looking statements to reflect subsequent events or circumstances.