One part of our collective shared experience of the last few weeks has been watching as one event after the other has been cancelled. Massive trade shows, conferences and events that have been running continuously for decades were all of a sudden… gone. HIMSS, NAB, SXSW, Google Next, Facebook F8, Adobe Summit, Apple WWDC, the Olympics...the list goes on and on. This left attendees, event planners, marketers, and companies with a huge void and the big question: what do we do now?
For some the answer has been on-line events. For others it's been a full cancellation or postponement (there's no way the Olympics can go online). But if feasible, what does an "online event" really mean? And how can these digital events be as interactive as the "real thing?" We'll explore these questions and share some tips on what we, our customers/partners, and others in the industry have been doing to make the most of online events - including the use of desktop and app virtualization.
Level 1:  A virtual event with a live stream
Some planners replaced their live events with live streams. Same date, same presentations, just streamed on-line. It's a fine way to deliver one-to-many content. But in the end, it's effectively like a live TV show. You get to watch and listen, but it's not interactive. Nevertheless, this is how many people participate in live events when they can't actually go there - especially for the big keynotes.  Frankly, quite often when I'm at a massive conference, I stay back in my hotel room and watch the keynote as a live stream, rather than cram into the main hall. So this approach can be great for keynotes where major announcements are expected. But for the smaller sessions, a one-to-many stream gets to be less effective and engaging - especially if you're asking someone to watch a series of these over the course of a day.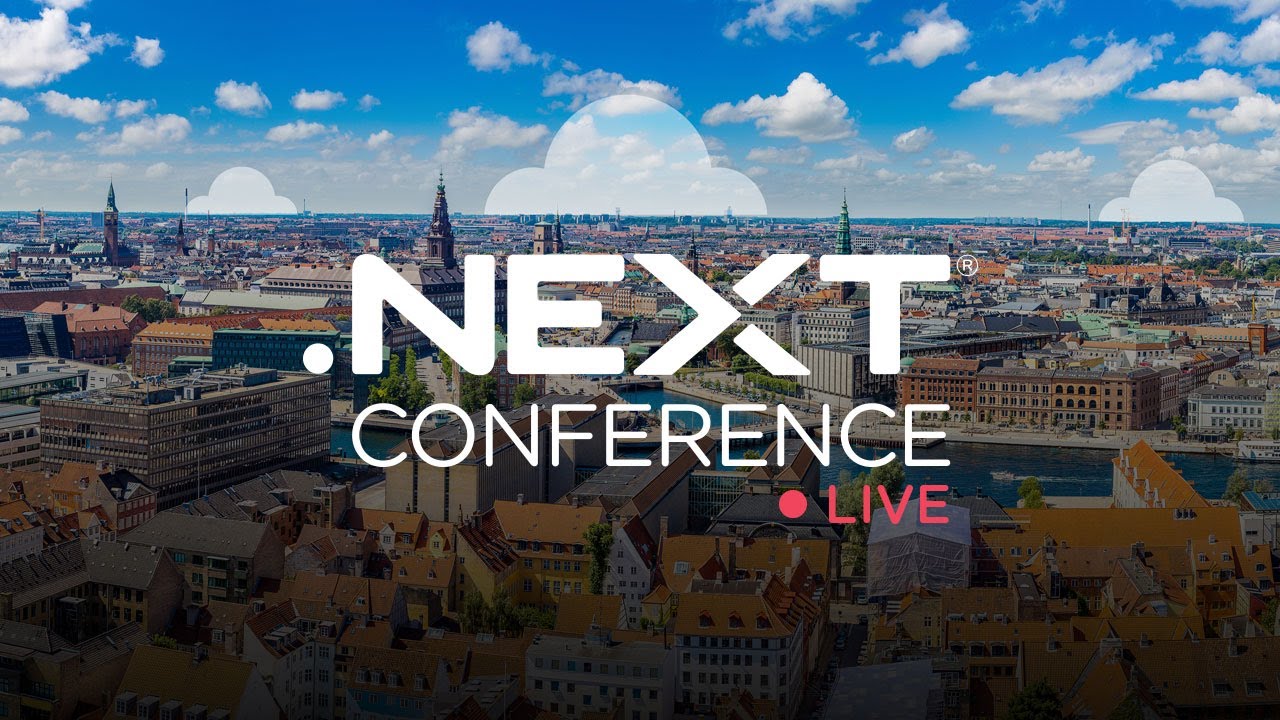 Level 2: On-demand session content
So once you go through all the effort of setting up a website for a live stream, you might as well record the content and make it on-demand, right? Sounds good, but as soon as you advertise that fact, the potential attendees will figure that they can watch any time they want - so the compelling nature of the date and time of the event itself starts to wane. And guess what happens? Despite the best intentions to check it out, people may just forget. So the content is there if you need it - but does this mean it's still an event or is it now just a website with a collection of videos?
One way to make on-demand content more engaging, is to add a level of interactivity.  For example, self-paced individual online learning with interactive tools is another option. For example, our online 2-hour Test Drive of Frame uses this model. You can essentially run through a training session anytime by requesting a live account that's provisioned automatically for you. You get a step-by-step Getting Started Guide and a fully provisioned account to train with. By adopting this approach, you're giving your users an opportunity to not just view or read content, you are letting them learn as they go by trying things out live with real software.
Level 3: Interactive online sessions (a.k.a. Webinars)
When we go beyond the one-to-many keynote, we get into a key element of most tech conferences: the meaty content sessions. This is where the audience might be as small as 25 people or range up to a few hundred. Fortunately, those are the kinds of numbers that are well suited to the industry's staple online event: the webinar. You have a live presenter that can interact with the audience, run live polls and have questions and answers throughout or at the end of the presentation. 
We've replaced a lot of our own live events with an expansion to our existing webinar series. For example, if you look at our Events page -- it's now mostly webinars:  nutanix.com/events.  We've seen a lot of participation and solid feedback from attendees. So this is a tried and true approach, but is still typically limited to a one-hour slot. We do see some exceptions to this, with a recent example being the 14-hour Virtual Expo on VDI technology where our own Ruben Spruijt presented.
For Nutanix, most of our upcoming events are now Webinars
Level 4:  Interactive Online Training, Virtual Boot Camps, and Hands-on Labs
For many tech conferences, a key draw is deep, technical training that is instructor-led. For software-based products, this can be done quite effectively online. However, this raises a number of challenges, especially if we're talking about installed software:
You can't control what device the user is on
Installing and licensing software on remote users' devices is time consuming and complex
The software you are training on may have specific system requirements that trainees do not have at home (e.g. Windows-only software, software that requires GPUs).
In the end, the instructor should be focused on teaching the use of the software and not on helping to install software, troubleshooting compatibility issues, setting up licensing, and then figuring out how to decommission everything when the class is done.
One way to address these challenges is to use Desktop as a Service (DaaS). For example, with Nutanix Frame, you can set up a pool of virtual machines in the cloud with all software necessary for the course preinstalled, licensed, and ready to go. Participants just need a device with any standard web browser to access the course software.  By using non-persistent virtual machines, the start of each class has students working from a fresh, clean known-good state. So even if there have been several classes prior, there are no issues from earlier students "messing around." You can also give all students the exact same, consistent virtual machine configuration, complete with a GPU if required.
With DaaS, apps can be delivered to students in a controlled environment from a browser
With all students enabled with the right software and VMs, all that's left is determining how the instructor will communicate with the students online. Fortunately, there are a wide variety of options out there ranging from simple conference calling solutions (audio only) to full-on video conferencing plus screen sharing, polls, chat rooms, and more (e.g. Zoom). 
Note that the approach of using DaaS for online training also applies to onsite events. For example, Autodesk University has been using Frame for years at their physical events to simplify management and dramatically lower the cost of the physical machines. Learn more in this Autodesk case study. 
Naturally, after using this approach for physical events, it becomes very easy to deliver the same thing for virtual events. In fact, many current Frame customers use this approach today for online training sessions for CAD and other types of rich software. Check out this video from D3 Technologies on their Live @nywhere service to see this in action. 
If you're interested in using Frame for your next interactive training event, you can get a free 30-day trial by following these steps.
Level 5: Online Certifications
Along with training, many conferences also offer the ability to take tests and get certified at the event. This is a natural for online delivery and you can find a variety of services that specialize in online certification. In fact, online certifications can be executed with a surprising level of protection against "cheating." 
For example, PSI Exams specializes in monitored online exams for academic, government, and IT certifications. I've taken exams like this and it's serious business. You access the exam through a secure browser that doesn't let you access anything else on your computer during the exam.  You start off with a live person that has you show them a video of your room - no place to hide cheat sheets… You can't even wear a smartwatch. Then the monitor actually watches you take the entire exam. This can be costly of course, but then again, live events and travel aren't cheap either.
Level 6:  Bring it all together with Virtual Reality
Perhaps the most interactive option for online events is virtual reality (VR). Even before we had the Oculus Rift, 3D worlds viewable through a 2D screen were used for corporate events. This was an approach that many companies have experimented with over the years with varying degrees of success. One of our early customers and collaborators, Linden Labs, started hosting corporate events within their platform, Second Life back in 2004. (Sidenote: Since Second Life is a graphically intensive application, you can use Frame to access powerful GPU machines running Second Life through a browser on any device.)
The big appeal of VR for events, is that with your own avatar you can start to interact with others at the event, and not just listen to a speaker. You can walk around and explore a virtual expo hall. Meet someone and chat in text or audio. Watch presentations and even interact in various demos and training exercises. In fact, training is a significant use case for VR and increasingly augmented reality (AR) as well. These technologies are becoming more commonplace in everything from medical training to the military to daily use (check out this cool work from home demo using Magic Leap and Frame instead of physical monitors). 
Since the early days of events in virtual reality, a lot has changed. Most notably, the proliferation of VR headsets has made a fully immersive experience possible. Access to the kind of graphics hardware needed to render these virtual spaces on a 2D screen is nearly ubiquitous with either local GPUs or cloud-based GPUs accessible from any device. But despite huge leaps forward in technology, we're still in the early days of VR adoption for events.  I've "attended" just a few VR events in the past and they were a good start, but light attendance meant that the interaction with others was just not there...yet.
Now that we have all entered a new reality as we face this global pandemic, I think we'll see a lot more attention placed on using VR for events. Some recent examples like HTC's Developer Conference (put on in their own Engage event platform) and the Educators in VR International Summit (using Microsoft's AltspaceVR among others) were put on by organizations that are already promoting the use of VR. But I think we'll start to see its use branch out to organizations and events with no direct ties to VR technology.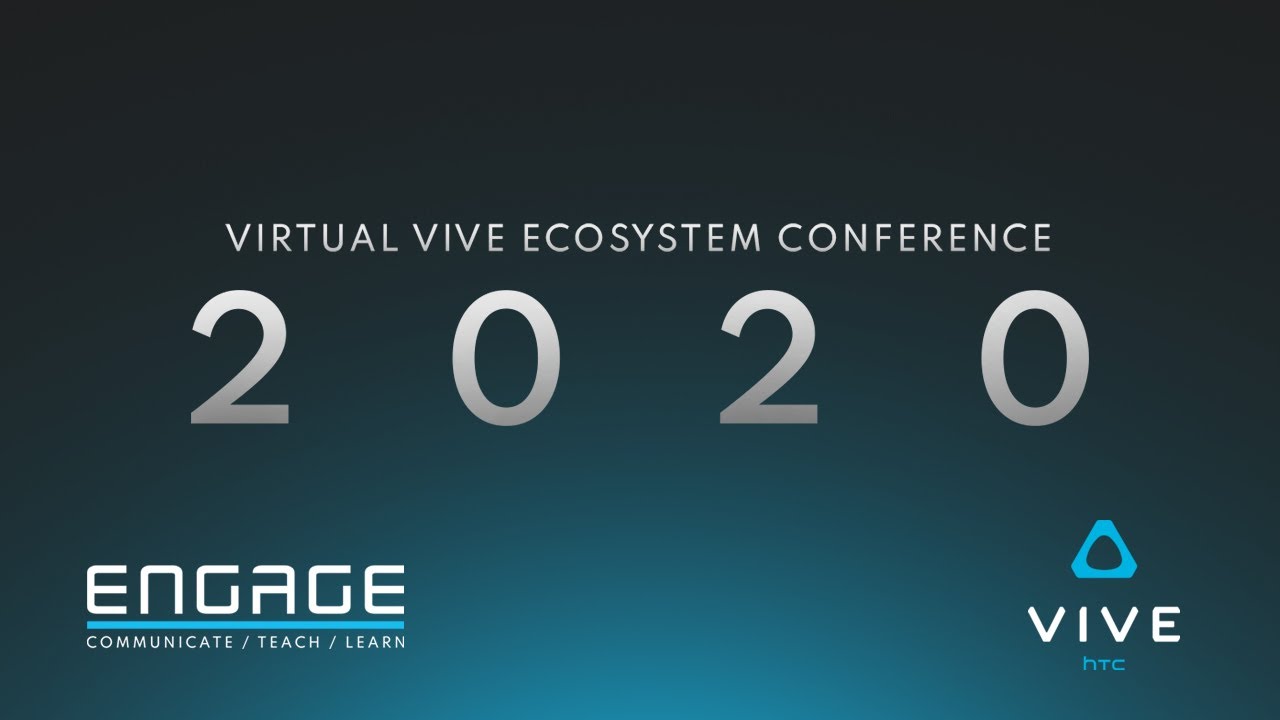 Finding the best fit
So which approach will work best for your next event?  Whether you are putting on the event or just participating, the right fit depends on many factors of course. As a participant, you'll want to get the most out of the time you spend. So which medium works best for you depends on your goals:  staying on top of trends, learning, getting certified, meeting people or all of the above. 
As an event planner, you may want to deliver all of the above as well, but depending on your target audience, you may have to narrow down your goals. The good news is that there are now options across all levels for online events. So whether we're in the middle of a pandemic or not, your potential reach is wider today than ever before.
© 2020 Nutanix, Inc. All rights reserved. Nutanix, the Nutanix logo and all Nutanix product, feature and service names mentioned herein are registered trademarks or trademarks of Nutanix, Inc. in the United States and other countries. All other brand names mentioned herein are for identification purposes only and may be the trademarks of their respective holder(s). This post may contain links to external websites that are not part of Nutanix.com. Nutanix does not control these sites and disclaims all responsibility for the content or accuracy of any external site. Our decision to link to an external site should not be considered an endorsement of any content on such a site. Certain information contained in this post may relate to or be based on studies, publications, surveys and other data obtained from third-party sources and our own internal estimates and research. While we believe these third-party studies, publications, surveys and other data are reliable as of the date of this post, they have not independently verified, and we make no representation as to the adequacy, fairness, accuracy, or completeness of any information obtained from third-party sources..