Seasoned business professionals know that success in business is determined by your bottom line. In recent history, optimizing financial performance can be attributed to a number of things, but none more impactful than innovation in tech. And one of the most prominent IT innovations impacting enterprise balance sheets across the globe has been cloud computing.
Demand for data center services has increased exponentially in the last decade. Cloud gives you the freedom to provision on-demand IT resources and rapidly scale them to meet dynamic needs. This flexibility has ushered in OPEX consumption models, hybrid infrastructures, and less upfront investment for customers. Not to mention the mobile device proliferation we've grown to accustomed to, leveraging cloud resources and manifesting BYOD for organizations of all sizes.
However, over-provisioning cloud resources takes a toll on cloud spend when organizations begin to architect systems with a huge number of resources. This may only be required if there is a spike in demand and will remain underutilized during normal workloads. The development, testing, and configuration of cloud applications can lead to some very real financial consequences if not executed correctly. If you are an IT manager or cloud architect, it's likely you've encountered one of the following scenarios:

Your Dev team forgot to turn off compute instances that they are no longer using

You're using pay-as-you-go instances and not effectively utilizing the option to reserve instances that will be used for a long period of time

You have no idea who spun up what, but you are still paying at the end of the month

You budgeted a certain amount for a new project but turns out you need more cloud resources for it. Your engineering team decides to go ahead with over-provisioning without adequate checks and balances in place

Industry leading analysts predict that organizations without a robust cost optimization strategy could end up overpaying by as much as 40%. There are several opportunities to reduce costs within your cloud infrastructure, many of which involve automation.
Beam is a multi-cloud cost optimization service that drives significant cloud cost savings. Beam provides organizations with deep visibility and rich analytics detailing cloud consumption patterns. Beam proactively identifies idle and underutilized resources, and delivers specific recommendations to right-size infrastructure services along with one-click fixes for cost optimization.
Beam's reserved instance purchase recommendations help to drive deep cost savings. You can also compare cloud vendors and select the right cloud for each application, helping you avoid vendor lock-in and ensure optimal consumption of your cloud resources. By leveraging Beam, budget plans are automatically generated based on predictive models that utilize historical spend data. You can configure cost-centers and budgets for multiple departments, and set alerts to enforce policies based on allocated budgets. With Beam you gain complete visibility, optimization and control over your cloud consumption to ensure cost governance across public and private cloud environments.
To help you get acquainted with the solution, we've developed an interactive workshop. The Cloud Cost Optimization as a Service Workshop provides you with a hands-on opportunity to evaluate Nutanix Beam with your Nutanix Enterprise Cloud, AWS and/or Azure cloud(s), guided by experienced Nutanix consultants. With this workshop, you can rapidly gain experience in this powerful new product from Nutanix and accelerate realizing freedom to cloud with confidence, control, convenience and security.
Here is Paul Harb, Sr. Director of Professional Services at Nutanix, to give you an overview of the service.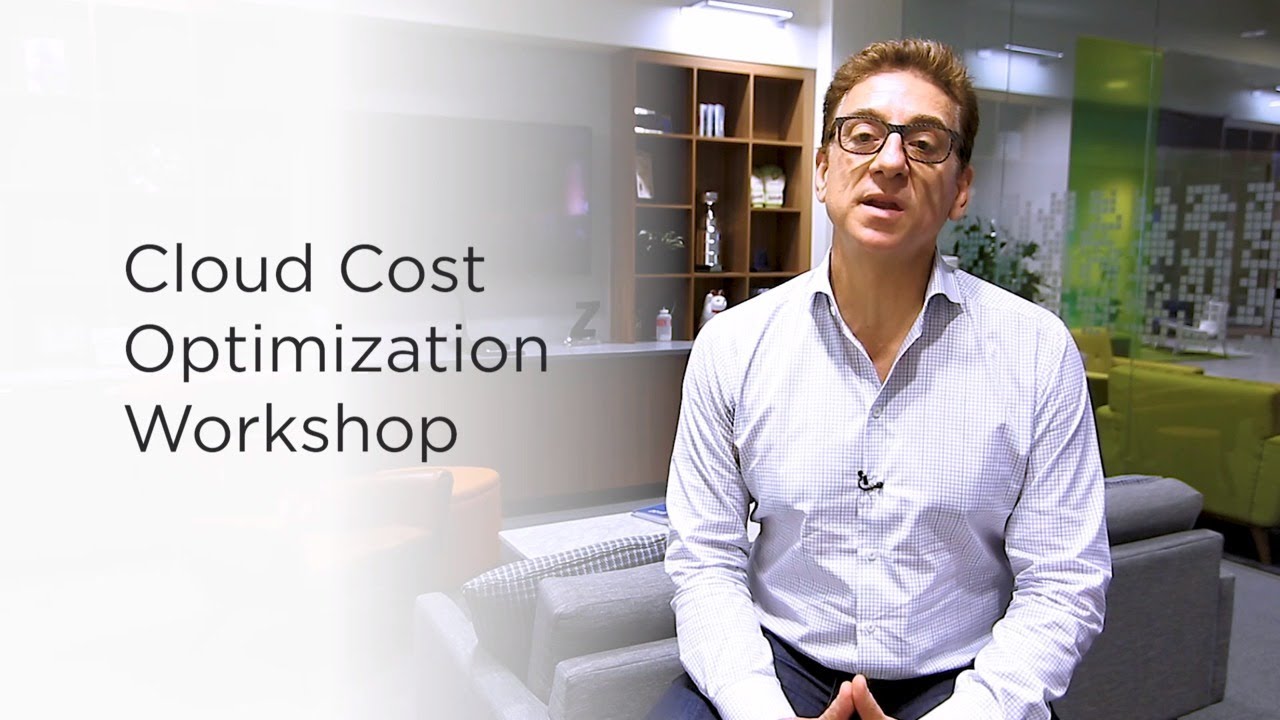 We've also included details on the workshop scope and deliverables below:
Benefits
Accelerate your adoption of Nutanix Beam by leveraging experienced consultants
Derive cost savings from your existing Cloud investments
Identify requirements and considerations to successfully manage applications across hybrid cloud environments

Service Scope
This service is scoped up to five days and will include a maximum of 10 participants. An experienced Nutanix Services consultant will work with you and your Cloud team to perform the following high-level activities:
Onboard your Nutanix Enterprise Cloud, AWS and/or Azure cloud(s) on Beam
Deliver an overview session introducing Nutanix Beam
Customer challenges and pain points review
In-depth cost analyses and recommendations review including:

Predictable vs Dynamic workloads
On Demand vs Reserved Instances vs On Premises
Identify unused/underused resources
Right sizing
Dev and Test workloads

Scoping discussion for future Beam workshops
Deliverables
Assessment and knowledge transfer workshops
Nutanix, AWS and/or Azure cloud(s) configured on Beam
An initial cost optimization report
What to do now?
If you are using AWS and Azure and are unsure if your organization is getting the most of your public cloud spend, then talk to Nutanix Services on getting a better handle of what is being spent and how can you optimize it. You can get started by sending the Nutanix services team an email at services@nutanix.com Click here to download the official solution brief to get a soft copy of the workshop details.
You can also check out our other services offers. Our portfolio includes several offers which will help you build your cloud infrastructure and application strategy leveraging public, private, and hybrid clouds (www.nutanix.com/services).
© 2019 Nutanix, Inc. All rights reserved. Nutanix, the Nutanix logo and the other Nutanix products and features mentioned herein are registered trademarks or trademarks of Nutanix, Inc. in the United States and other countries. All other brand names mentioned herein are for identification purposes only and may be the trademarks of their respective holder(s).